Other Functions and Goodies: Easy Overlay Bar, Donors List, and Messages
There are a couple more functions available to you on your campaign dashboard: the Easy Overlay Progress Bar, Donation List, and Messages.
The Easy Overlay Bar is designed to show the progress bar of the campaign, the charity you're fundraising for, the latest and top donor, as well as whenever a new donation is received at the top of your livestream. This is a simple way to display the total amount of money that has been raised, the cause you are supporting, and an occasional shoutout to the most recent and top donors of your campaign. If you want additional notifications (e.g. pop-up notifications when donations are received), consider looking at our built-in integrations with Streamlabs, or alternatives such as Streamjar.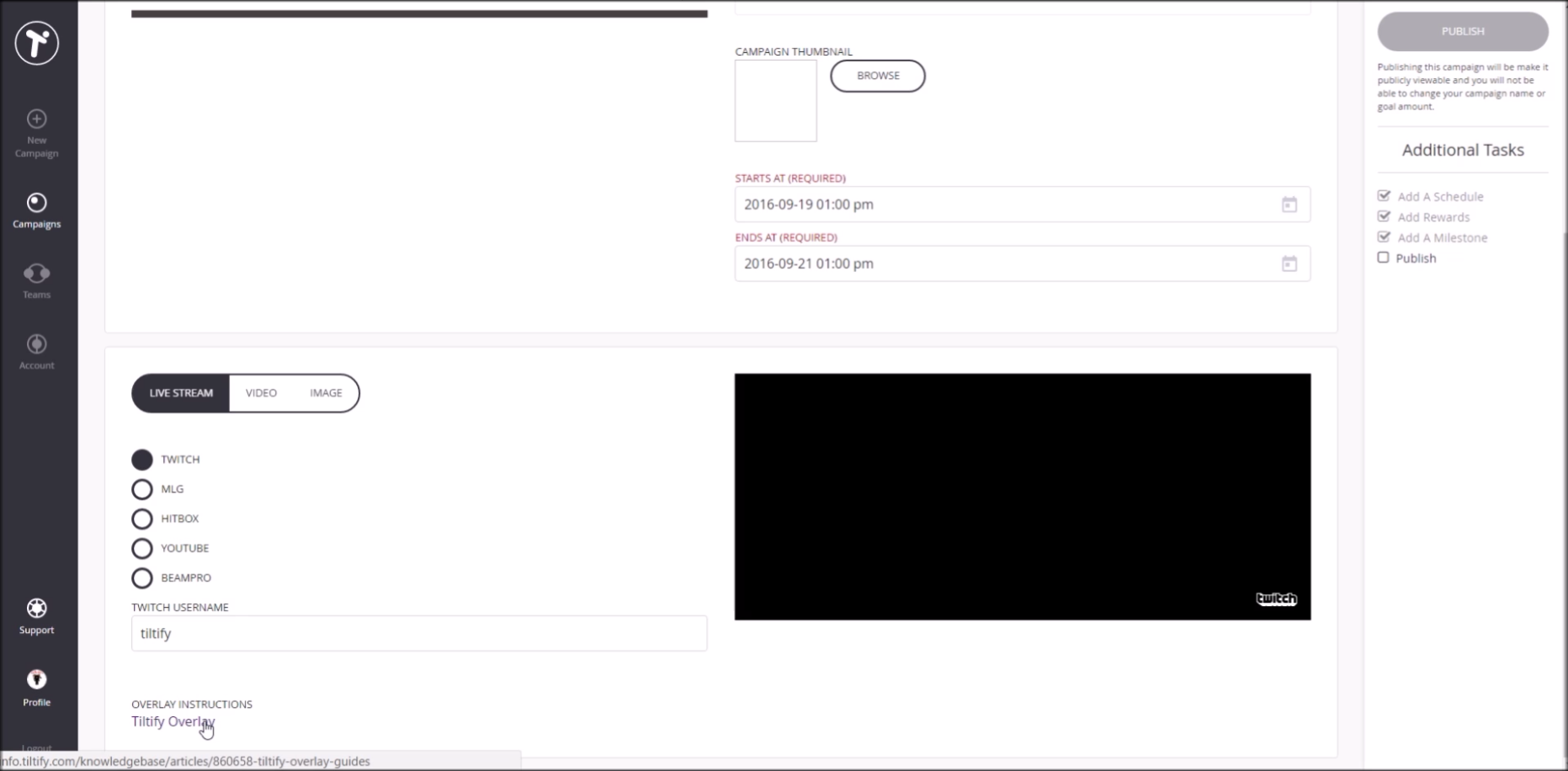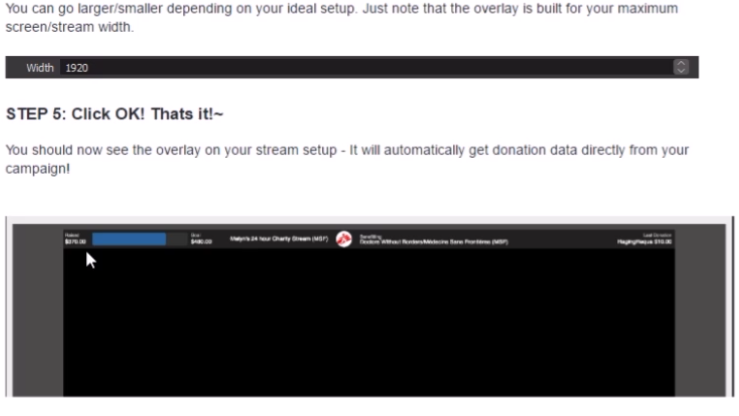 The Donors List is where you will be able to see all of the donations, amounts, and comments made during your entire campaign. You will also find an "Export Data" button in the bottom right, which will download a CSV file of every donation - including any critical information you might need (such as shipping addresses for rewards).
Messages are also a way for viewers to directly contact you about your current campaign. These messages are also sent directly to the email address attached to the account, but this is a nice way to catalog any important messages for longer, marathon-type of events.